Why K7 Antivirus Premium?
Realtime protection: K7 Antivirus Premium detects and eliminates threats in real-time, so you can stay secure as you browse, shop, bank, learn and work online.
Blazing-fast scans: K7 automatically scans new files and devices in the background, with no impact on performance whatsoever.
Backed by 3 decades of research: With over 3 decades of experience in cybersecurity, K7 continues to protect more than 25 million customers across the world.
Safe surf: Safe surf restricts access to fake and phishing sites. Your online identity is protected by smart firewall. Secure your webcam from hackers.
Anti-spyware protection: K7 comes with robust protection against spyware, making sure your data stays safe and secure.
Product Update: Regular updates to protect your device against all emerging online threats.
Advanced PC Security: K7 Antivirus Premium scans new devices you connect, detecting and eliminating threats immediately, with no impact on performance.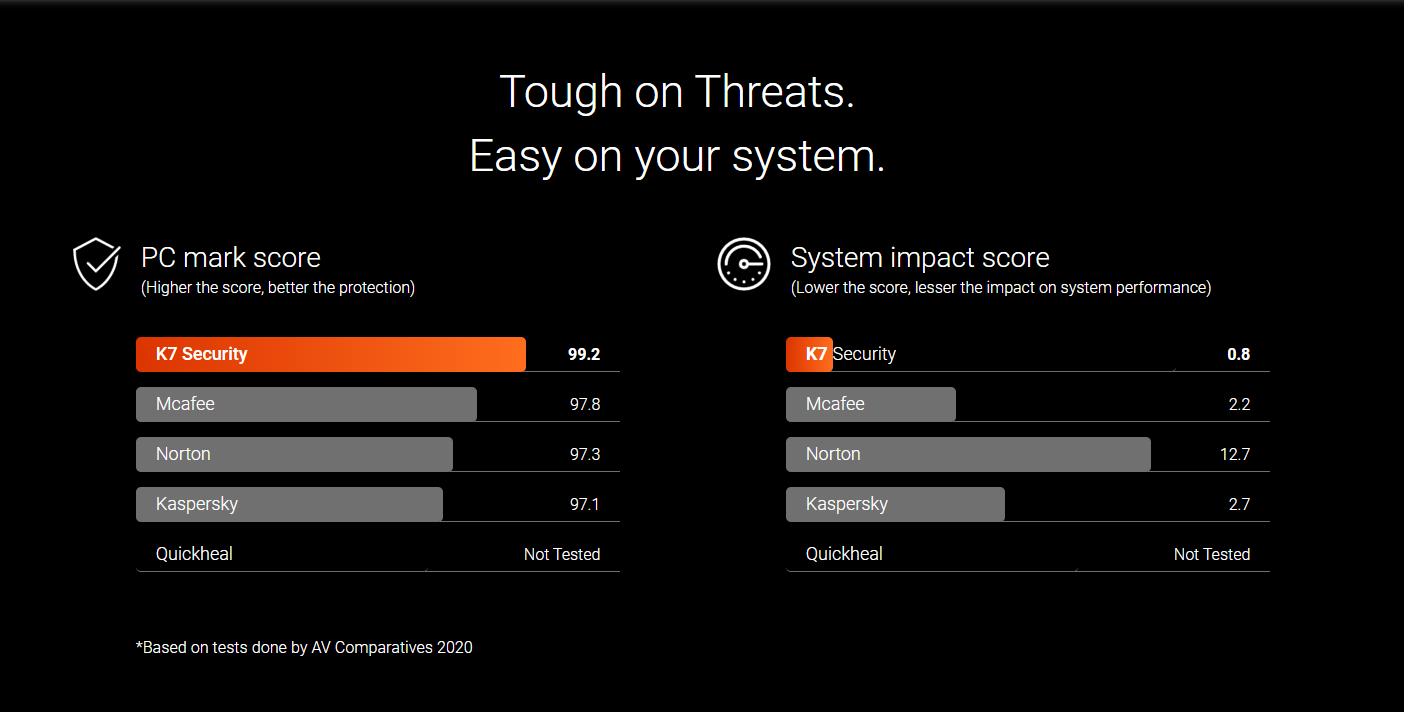 Rated the best antivirus by experts,
consistently for the last 10 years

Features of our Award Winning Antivirus
The K7 Promise: We promise 100% real-time protection from all kinds of existing and emerging threats.
Smart Firewall & Intrusion Detection: K7's Smart Firewall and Intrusion Detection stop and eliminate threats like hackers upon detection
Virtual Keylogger Protection: K7 Antivirus Premium helps prevent keylogging and phishing, keeping confidential information like your passwords safe.