Edimax EW-7428HCn ceiling mount AP is the best solution for the best Wifi performance and stability.
300Mbps Max. Wi-Fi Speed
This Edimax wireless access point is a high-speed solution that complies with IEEE 802.11b/g/n standards. The latest wireless MIMO (multiple-input and multiple-output) technology is built into this access point to broaden its Wi-Fi coverage and eliminate dead spots within the signal range. When it is connected to IEEE 802.11n wireless devices, this Edimax wireless access point can reach Wi-Fi speeds of up to 300Mbps.
---
600mW High Power Output
The EW-7428HCn's massive power output provides a colossal Wi-Fi range of up to 10,000 square meters* – ideal for vast environments such as airports, hotels, schools, or warehouses.

---
WDS Bridge Mode (Repeater Mode)
The WDS (Wireless Distributed System) function lets this access point acts as a wireless LAN access point and repeater at the same time. Users can use this feature to build up a large wireless network in a large space like airports, hotels, and schools. This feature is also useful when users want to bridge networks between buildings when it is impossible to deploy network cable connections between these buildings.

---
Wi-Fi Protected Setup (WPS) Button
The Edimax EW-7428HCn features a convenient WPS button. Users can set up an encrypted wireless connection simply by pressing the WPS button on this access point and the client device. This one-press WPS button helps users set up a secure wireless network in less than a minute.

---
Optional Power Supply
The Edimax EW-7428HCn integrates a PoE PD module and also provides a power jack for a regular power adapter. Users can connect the access point to either a PoE Switch or a power adapter for the power supply.

---
Designed with the Latest Green WLAN Technology
With the latest green WLAN technology, the EW-7428HCn is able to dynamically adjust its power supply according to the amount of network activity. By supplying only the amount of power needed, this router allows for high networking performance while maintaining minimum power consumption.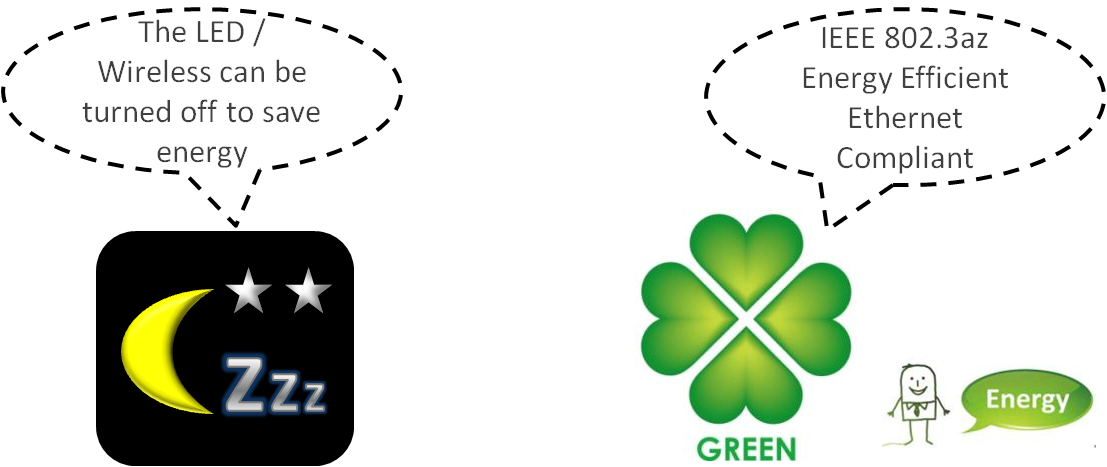 ---
User Group Management
Up to 5 SSIDs, making it possible to divide clients into different wireless user groups with different wireless security settings.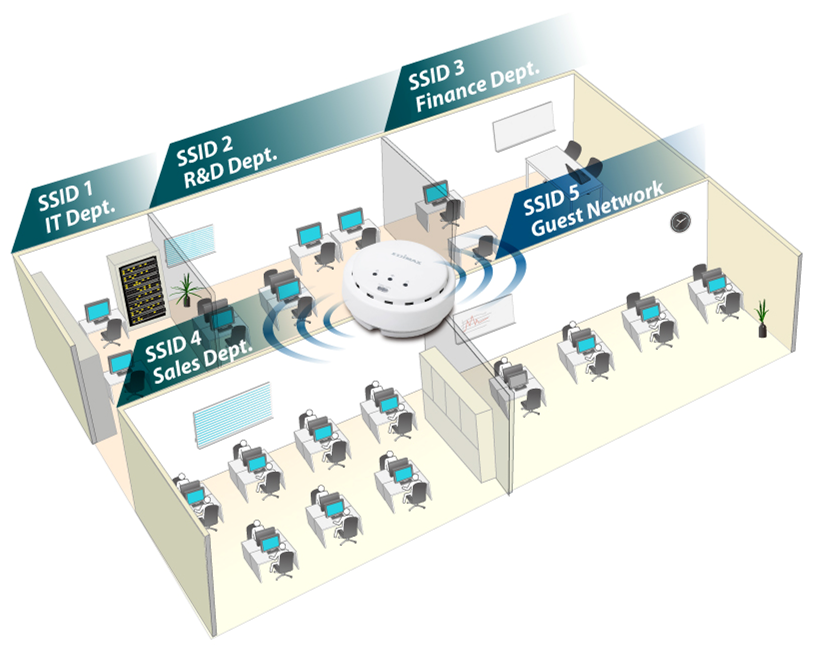 ---
iQ Setup: No CD Required
iQ Setup is an intelligent feature that ensures a quick and headache-free setup process. You can choose the operation mode according to your needs and complete setup in just a few minutes. User can easily complete the installation without the software CD. This is useful when users are using ultra-compact laptops without CD/DVD drives.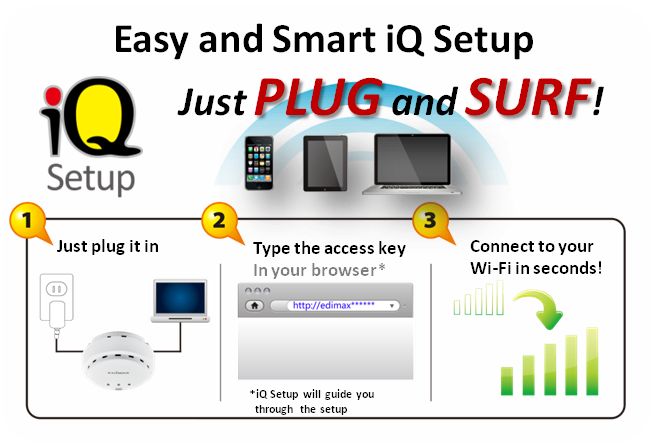 ---
APPLICATION DIAGRAMS
Connect the access point to the root router with iQ Setup
Get high-quality Wi-Fi throughout your home/office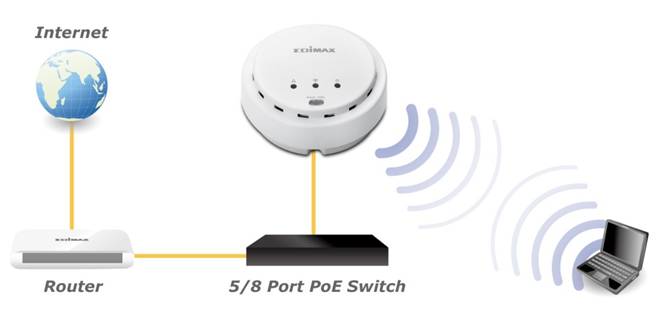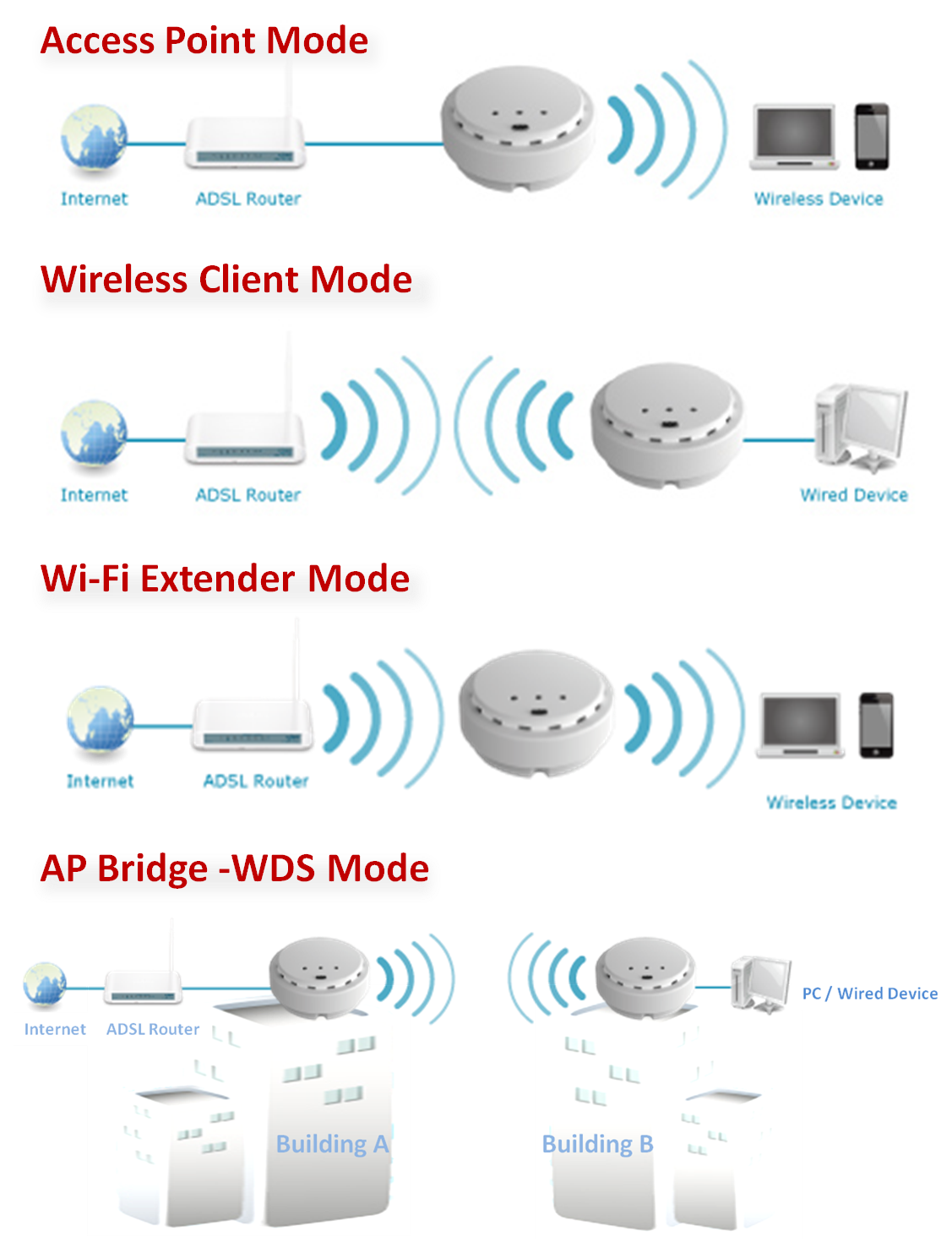 ​
Designed to be conveniently ceiling mounted: The ceiling mount access point can be mounted on office ceilings and easily blends in home and business environments.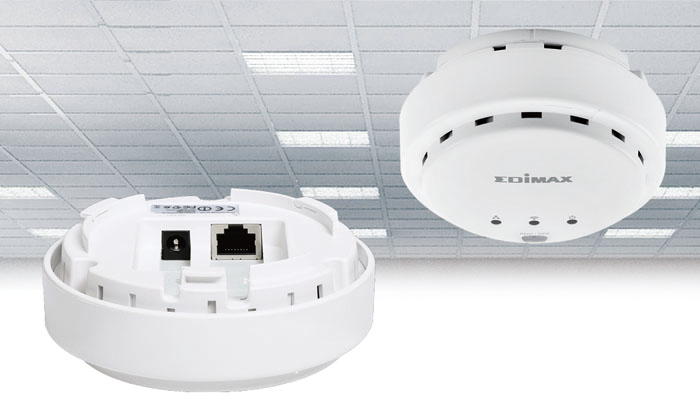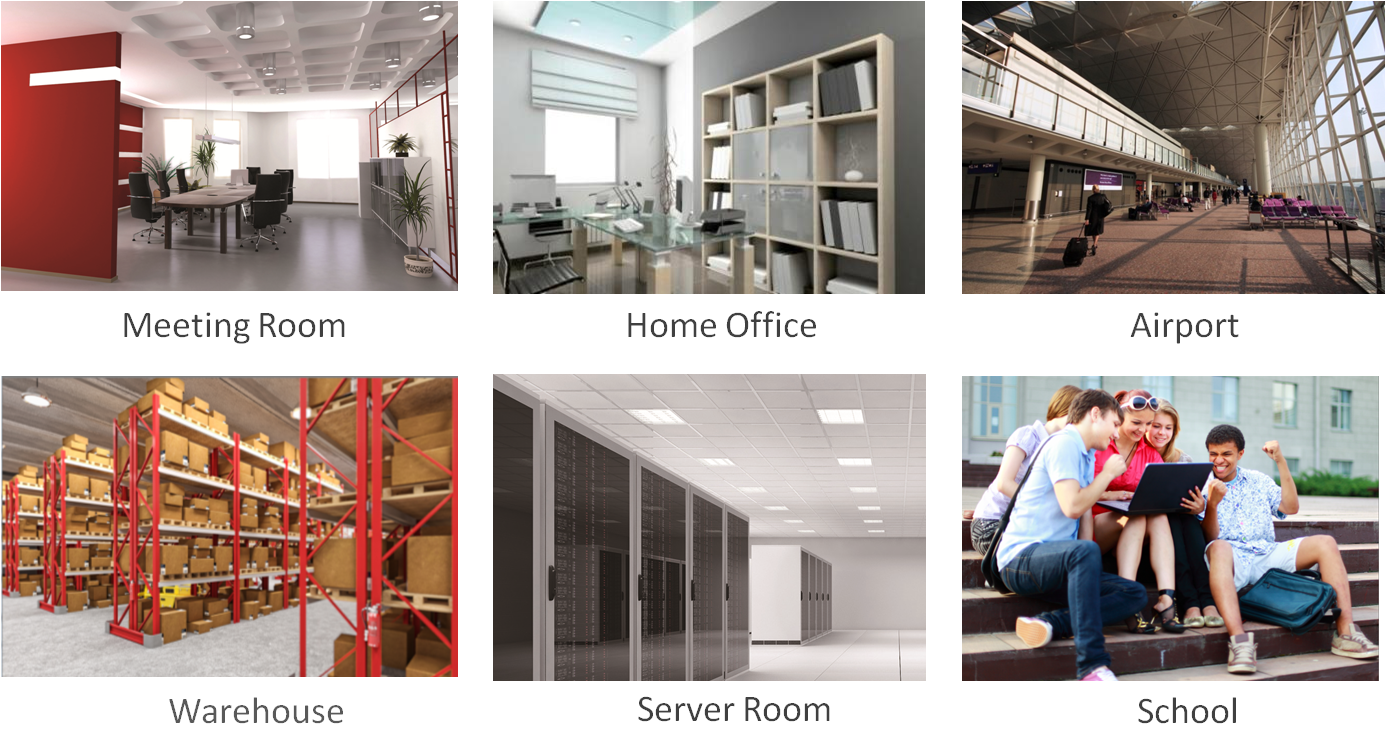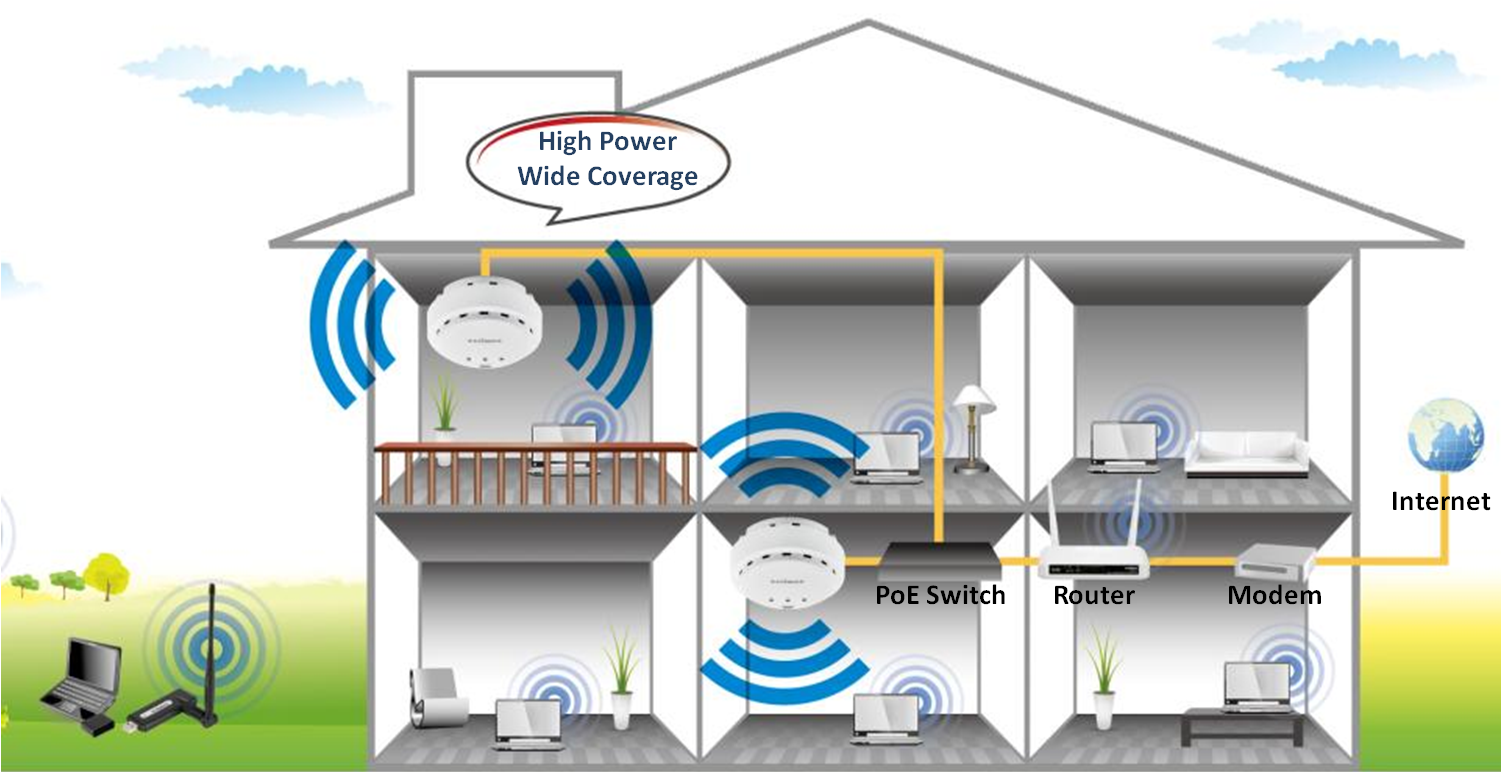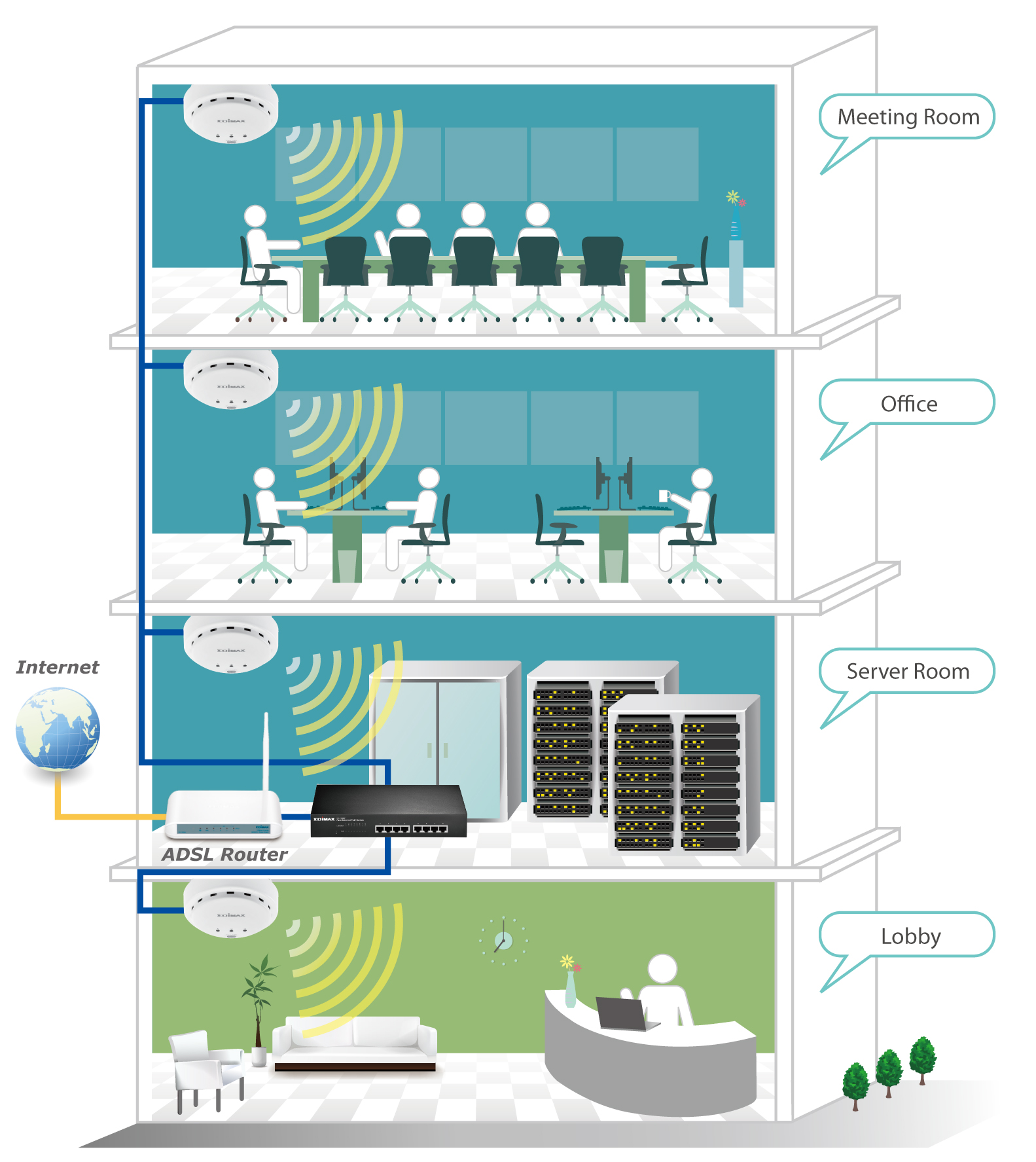 Maximum performance, actual data rates, and coverage will vary depending on network conditions and environmental factors.
The actual viewing resolution and frame rate of network cameras depend on connection speed.
Product specifications and design are subject to change without notice.