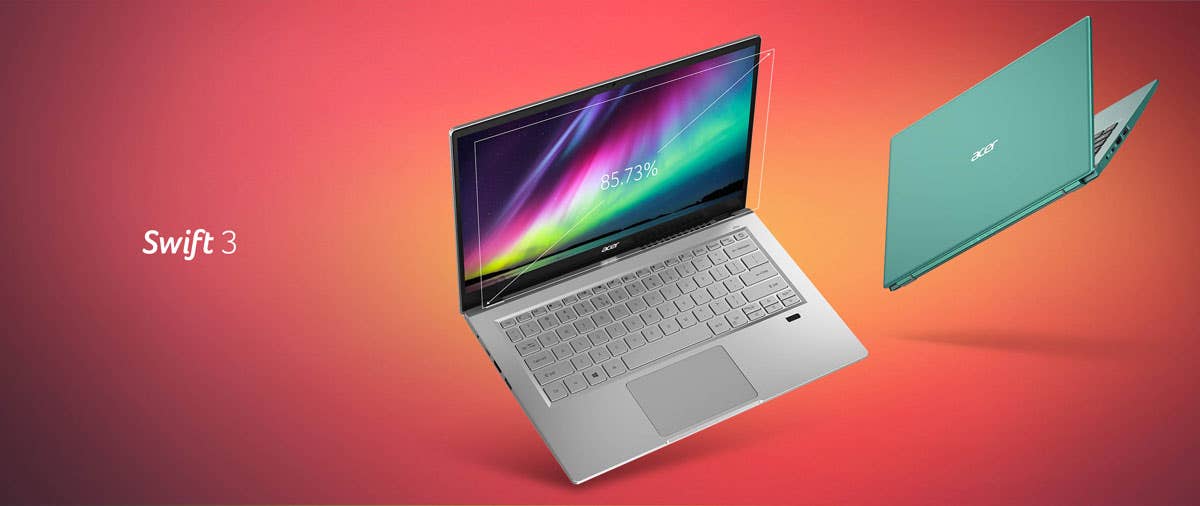 Very Visual
Immerse yourself in our chosen entertainment with an ultra-narrow 5.1 mm bezel offering up to 85.73%1 screen-to-body ratio. With up to 300 nits1, and 100% sRGB1, the 35.6 cm (13.5″) FHD IPS non-glare1 display with DC dimming1 pumps out a consistently rich, bright, and unwavering picture.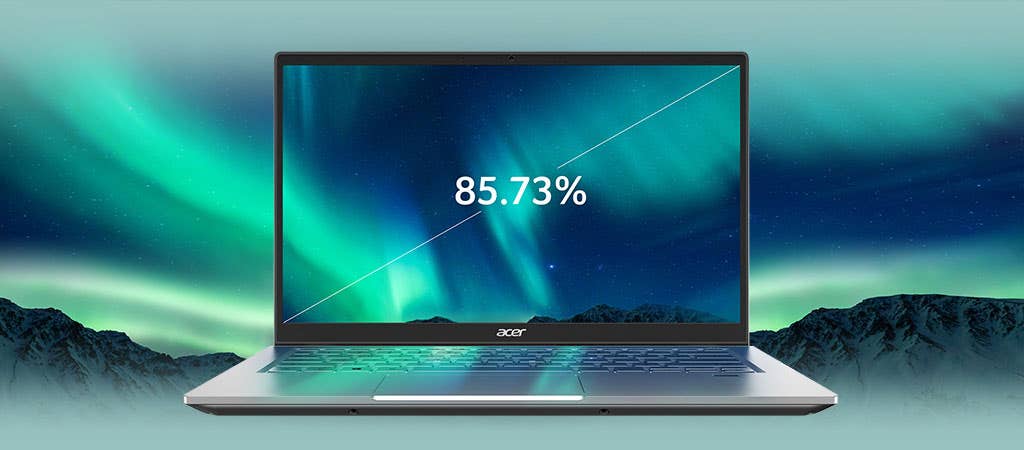 Plenty Powerful
Never slow down your best with the hard-hitting Intel Core i5 with multiple cooling modes, keep performing at your peak, no matter the task. Expel up to 10% more heat with an air inlet keyboard to maximize cooling.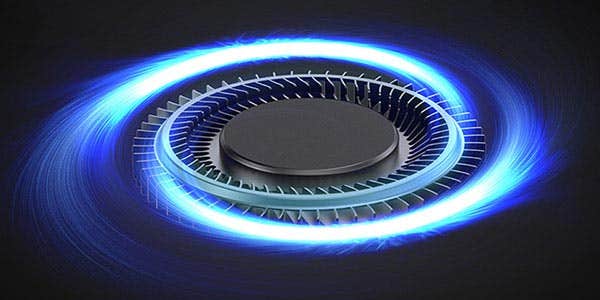 The Swift 3's color-variable1 all-metal sleek chassis weighs as little as 1.2 kg1, at its sleekest measures up to 15.9 mm1, and don't forget the understated effective lifting hinge, helping to keep your device cool in every sense of the word.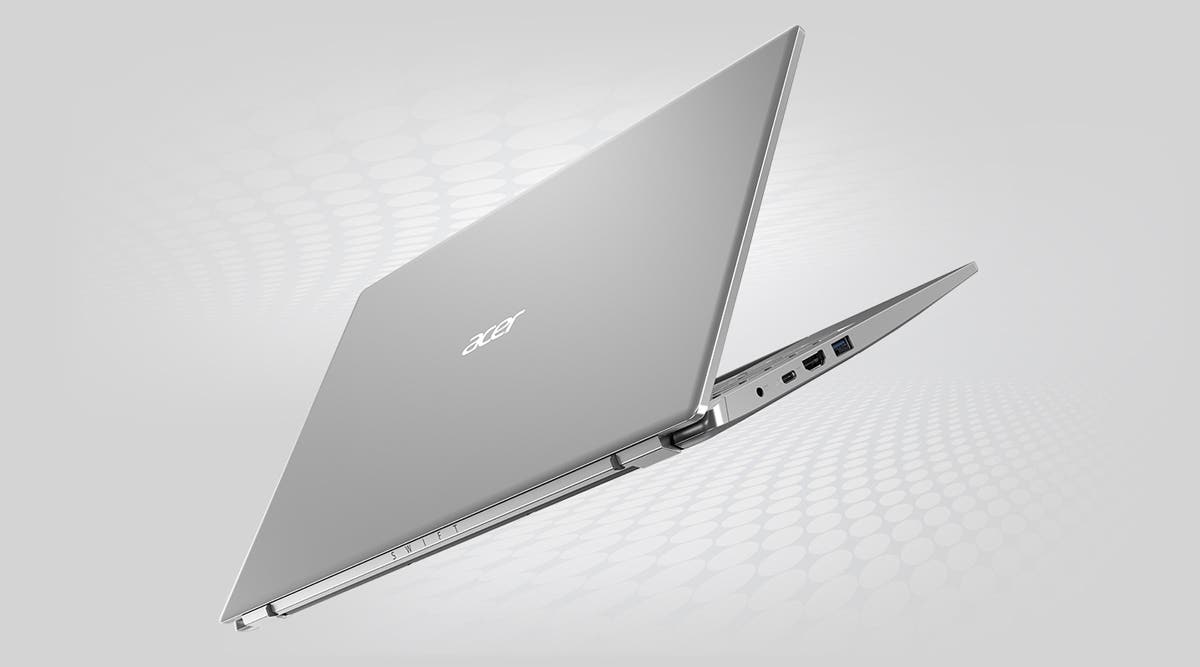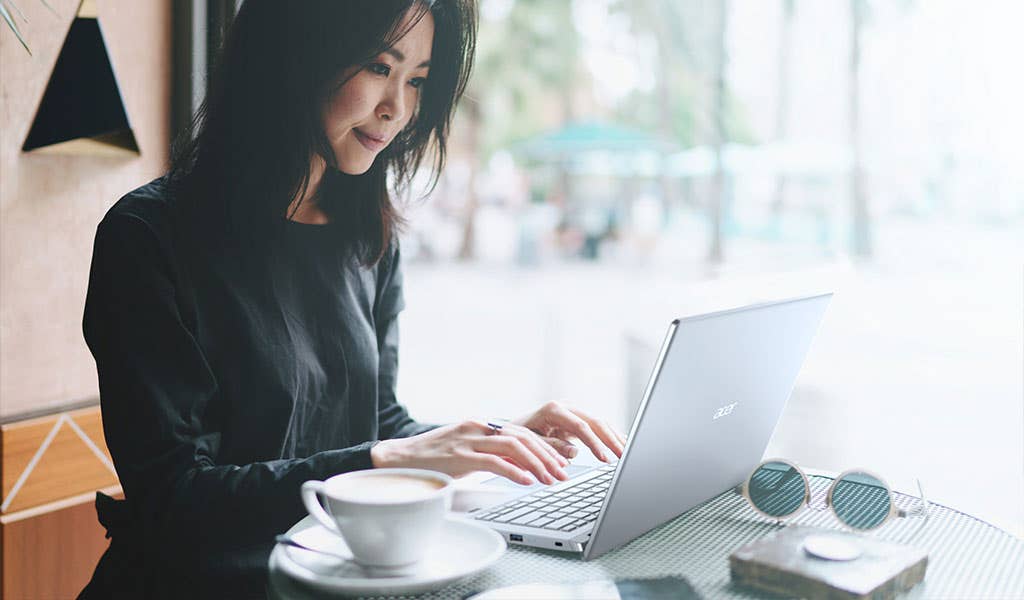 For serious dependability, the Swift 3 gives up to 12.5 hours2 of use after a full charge3 and 4 hours of use after 30 minutes of charge3. Need more dependability? A switched-off Swift 3 can charge an external device via its USB Type-A.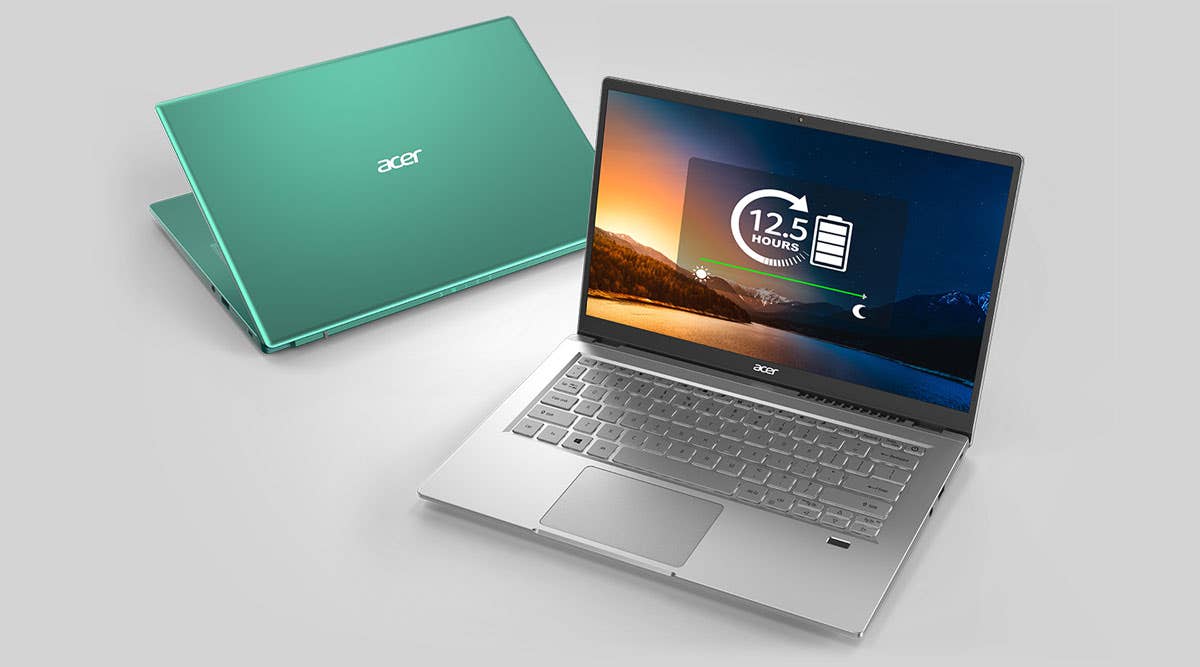 Get things done with the full-function USB 3.2 Gen 2 Type-C1 for fast data transfers, your display needs, and USB charging. And with dual-band Wi-Fi 6, expect more incredible speeds and better connectivity.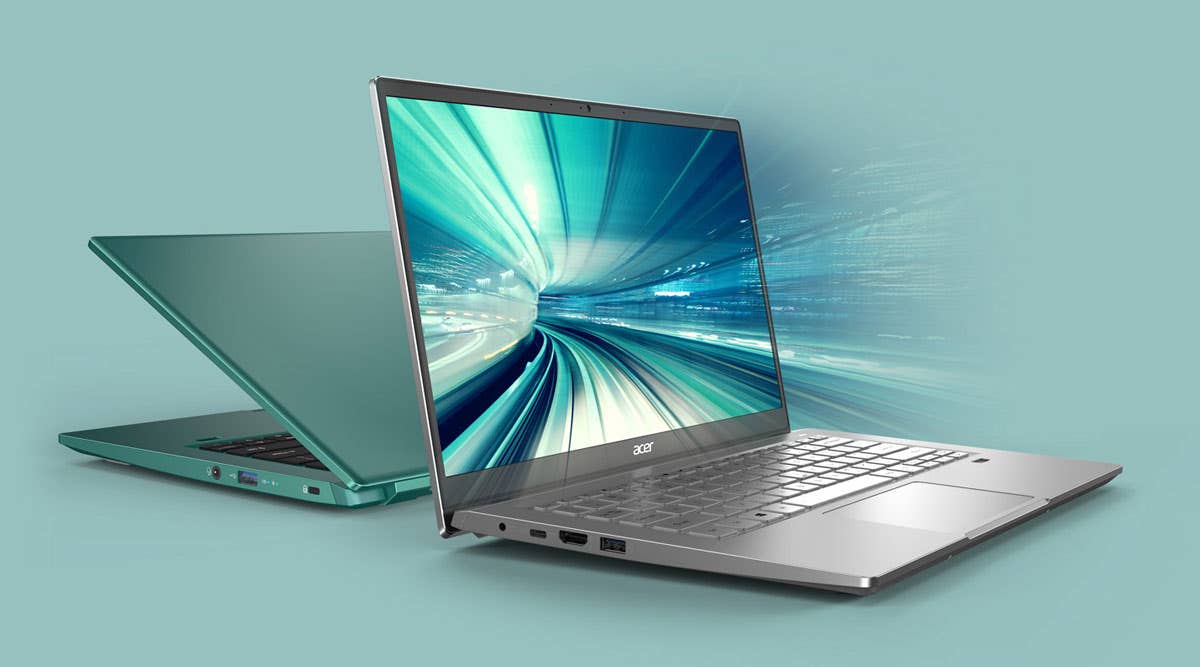 Wi-Fi 6Dual-band Wi-Fi 6 (802.11ax) provides some of the fastest connections currently available with lower latency and improved security.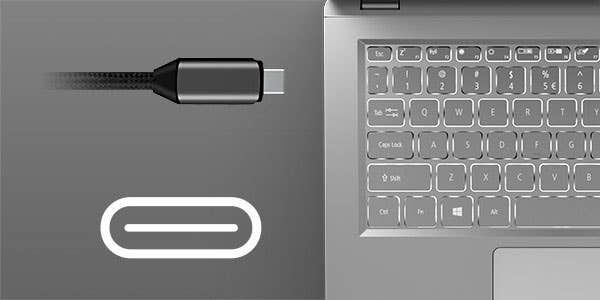 USB-CA single connector can be used for ultra-quick data transfer, video streaming, and battery charging/power.
Smart Stuff
With an embedded fingerprint reader keeping your device secure, DTS Audio, Acer TrueHarmonyTM, and Acer PurifiedVoice with AI noise reduction1 become accustomed to not only an intelligent experience but one that sounds great, literally.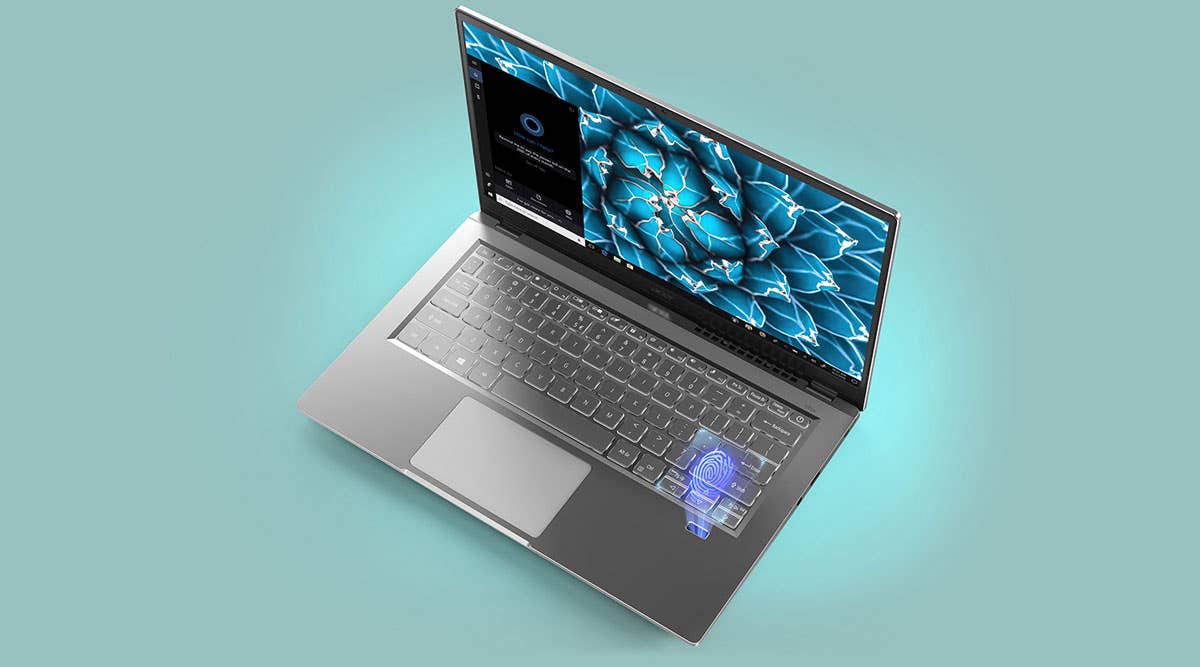 Embedded Fingerprint Rembedded fingerprint reader is a quick and secure way for Windows Hello to verify your identity without a password.