The Edimax AR-7287WnA is a high performance router that provides full ADSL2+ capability and superb reliability as a cost-effective networking solution for home. Compatible with the 802.11n wireless standard and with advanced MIMO technology, the AR-7287WnA provides up to 300Mbps data transmission rates and better coverage than a standard 802.11g/b router.
All-in-One Device

The AR-7287WnA is combining a high-performance router, modem, and a switch into a single device. The design frees up shelf space and no need extra cords & cables and the cost of leasing a router from your DSL service provider.
Multiple SSIDs
The AR-7287WnA supports multiple SSIDs for up to four wireless networks.

Other Benefits of AR-7287WnA
Powerful and Wide Coverage – Featuring two 5dBi high-gain antennas, the AR-7287WnA boosts your signal to ensure extended wireless networking range.
​Lightning Protection – Protected from lightning strikes to help your device avoid the damage of a tough thunderstorm.
Supports TR-069 for Remote Management – The AR-7287WnA also supports TR-069 which is a protocol to define a common method for CPE devices to communicate with a server.

Easy Setup Wizard with Built-in ISP Selector – Setup AR-7287WnA using the unique and convenient multi-language setup wizard and follow a few simple steps to finish setup The setup wizard includes a built-in ISP selector to configure your ISP settings automatically.
 Application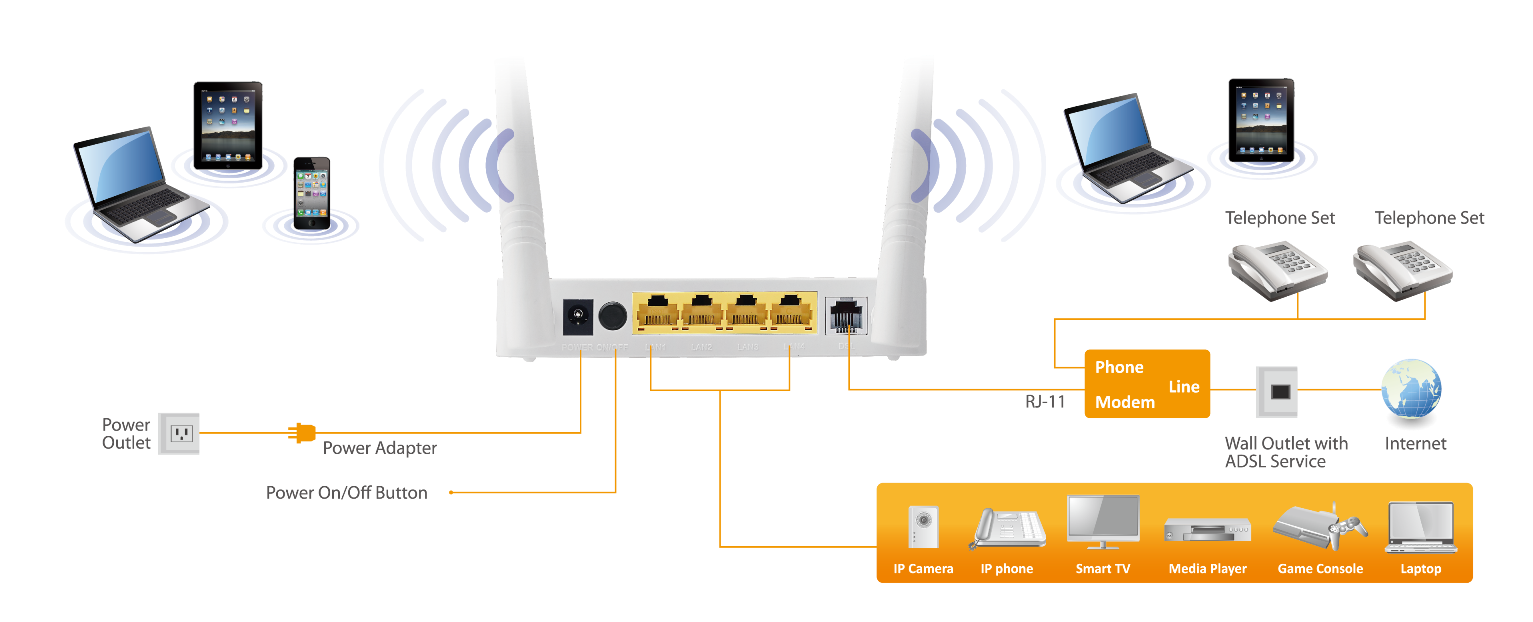 *Maximum performance, actual data rates, and coverage will vary depending on network conditions and environmental factors.
*Actual viewing resolution and frame rate of network cameras depend on connection speed.
*Product specifications and design are subject to change without notice.