The EW-7822ULC is a AC1200 USB adapter that can pair with an 11ac MU-MIMO router. It upgrades your older laptop or PC to a MU-MIMO device and runs selectable dual-band Wi-Fi at speeds up to 300Mbps on 2.4GHz and 867Mbps on 5GHz.​
Ultra-Speed with 802.11ac
The EW-7822ULC runs ultra-speed 802.11ac Wi-Fi that's almost three times faster than 802.11n. Upgrade your laptop or PC to sport 802.11ac Wi-Fi so you can enjoy online video streaming and multiple data transfers at the fastest speeds.

---
Dual-Band Experience
Experience better performance and greater flexibility for your laptop with dual-band connectivity.
Either the 2.4GHz or 5GHz frequency band can be selected with top speeds at 300Mbps and 867Mbps respectively.
Surf the internet and check emails on the longer-range 2.4GHz band, or use the high-speed 5GHz band for online gaming and YouTube or Netflix HD streaming.
​
---
11ac MU-MIMO
The latest 11ac MU-MIMO (Multi-User – Multiple Input Multiple Output) technology runs four streams and serve multiple devices simultaneously, for the fastest speeds and uninterrupted Wi-Fi connectivity to all devices.

Traditional SU-MIMO
Single device at a time
11ac MU-MIMO
Multiple devices at the same time
---
MU-MIMO for Non-Stop Streaming
Instantly upgrades your older laptop or PC to the latest 11ac speeds with MU-MIMO functionality. Everyone in the room can enjoy smooth surfing, streaming and gaming at the same time when the EW-7822ULC is successfully paired with a MU-MIMO router.
  Why should you need MU-MIMO?

11ac MU-MIMO offers up to 3x faster Wi-Fi speeds

High performance for mobile speed and range

Online streaming without interruptions and buffering from other devices

Edimax MU-MIMO Solution

EW-7822ULC

AC1200 MU-MIMO Adapter
---
Beamforming Wi-Fi
The EW-7822ULC's beamforming enables your Wi-Fi signal to be targeted at your adapter for a stronger, more reliable and efficient Wi-Fi connection when it paired with any beamforming router. Meanwhile, beamforming generates directional-targeted Wi-Fi signals, instead of standard Wi-Fi which radiates outwards. This means better audio quality and HD video streaming as you explore your digital wonderland.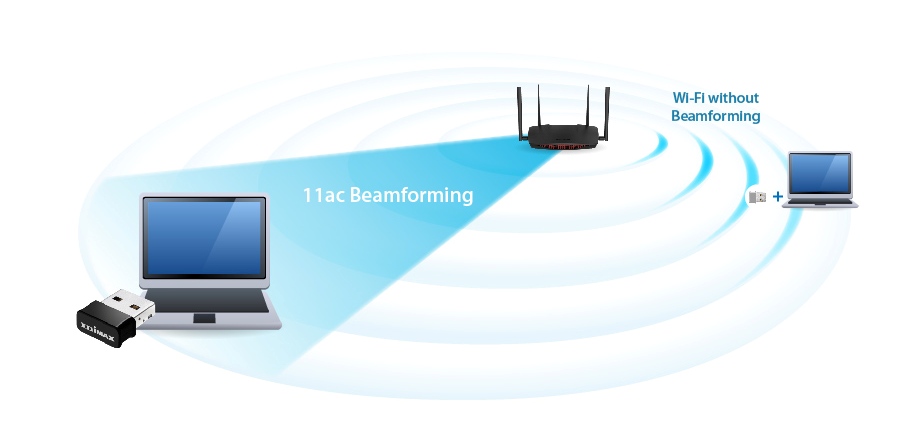 ---
Small, Travel-Size For Laptops
Featuring a nano, lightweight design that can be plugged into any type of laptop for more mobility and convenience. It's so tiny that it feels like nothing to carry around, and can always be with your laptop.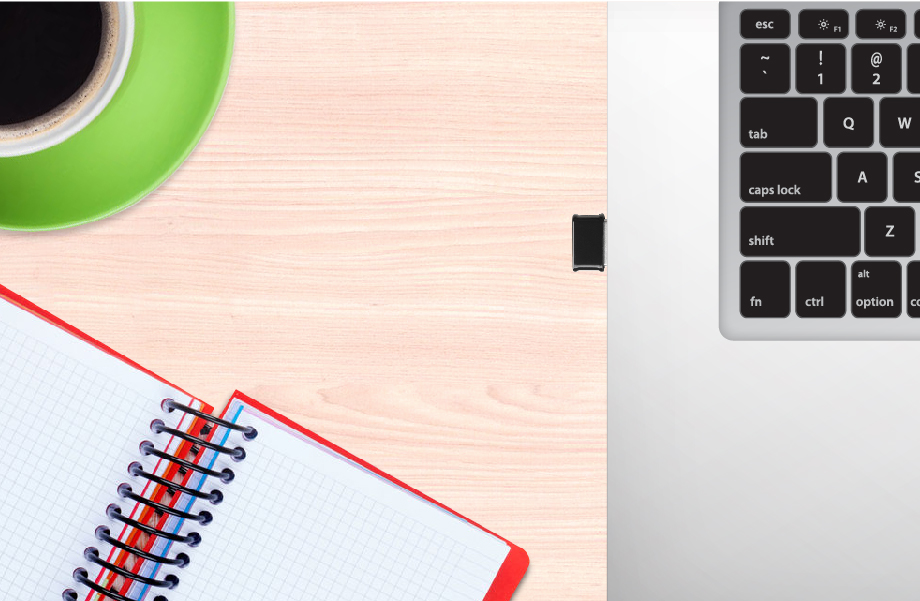 Fits your laptop perfectly

Doesn't block other USB ports

Easy portability and won't fall out of your laptop